GOMACTech-19 AGENDA

Artificial Intelligence & Cyber Security: Challenges and Opportunities for Government
Click HERE to view the Schedule at a glance
Click HERE to view the online program
Networking Reception
Sunday, 24 March 2019, 6:00PM-8:00PM
We are pleased to hold our pre-Industry Day a special get together event with the Trusted Suppliers Industry Networking Reception on Sunday evening. Please come and join us for some food and drinks (2 drink tickets included), meet your industry peers and friends, just have some good time prior to Monday's full agenda conference. 
All GOMACTech 2019 registrants are invited to the Sunday Evening Reception!

Trusted Supplier Industry Day at GOMACTech 2019 Monday, 25 2019, 8:00AM – 5:00PM
Ruidoso & San Miguel Room
Albuquerque Convention Center
The 10th Trusted Supplier Industry Day is planned to be an interactive event with an opportunity for all attendees to provide input to three strategic issues facing our community. With a theme of "Leveraging Trust for Emerging Microelectronics Challenges", the day will begin with a keynote speaker followed by a panel of government microelectronics program managers and technology developers. We will then breakout into three groups to discuss predetermined strategic issues – the interactive part of the meeting gets underway a bit later when the attendees reassemble to present their thoughts. All attendees will have an opportunity to comment on findings and ask questions of the presenters by using the Slido app. Please join us for what will certainly be a lively discussion on important microelectronics issues!

Click here for information on the GOMACTech Tutorial on Programming the Spectrum using Next Generation Software Defined Radios! The Tutorial will be on Monday, 25 March 2019 and will begin at 8:30AM
Keynote Address
Tuesday, 26 March 2019, 9:00 – 9:45AM
Kiva Auditorium, Albuquerque Convention Center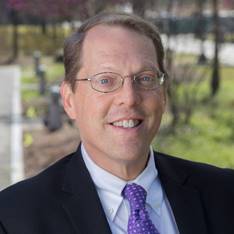 Predictive Analytics from Massive Streaming Data
Dr. David A. Bader, Professor
Chair, School of Computational Science and Engineering College of Computing,
Georgia Institute of Technology, Atlanta, GA
In this emerging era of analytics, nearly every government and industry sector envisions superiority by real-time decision making from torrential streams of data. Predictive analytics leverages the investments in new computer architectures purpose-built for data-intensive workloads from artificial intelligence and machine learning. In real-world challenges such as understanding financial transactions in digital currencies, finding new communities in social networks, increasing power grid resiliency, and protecting us from cyberattack, graphs are a natural representation for connecting information. In this talk, Prof. Bader, one of the nation's leading experts in massive-scale graph analytics, will discuss his Spatio-Temporal Interaction Networks and Graphs (STING) initiative that supports new technologies for finding interesting patterns and features in these critical knowledge graphs from homeland security and national defense. In addition, these problems often require rethinking computer architecture, and Dr. Bader will share his experience with design of new systems in several DARPA programs including Power Efficiency Revolution For Embedded Computing Technologies.
Jack S. Kilby Lecture Series
Tuesday, 26 March 2019, 10:15 – 11:45AM
Kiva Auditorium, Albuquerque Convention Center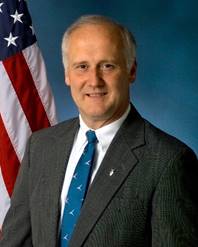 The Intersection of Artificial Intelligence, Cyber, and Microelectronics
Dr. Richard Linderman, SES
Deputy Director for Information Systems and Cyber Technologies in the Office of the Assistant Secretary of Defense, Research and Engineering
DoD will achieve control of the future joint battlespace by developing and fielding interconnected Artificial Intelligence (AI), cyber, and microelectronics capabilities. Over the past 50 years, the DoD has led the development of AI, cyber, and microelectronics technologies through ground-breaking research sponsored by the Military Services and Defense Agencies. However, the world is changing rapidly, and proliferation of knowledge and technology are challenging our historic advantages. Growing rates of investment in military R&D from near-peers are creating an increasingly competitive national security environment. Threats require us to act with agility, resilience, and security in order to maintain our advantages. Significant advances have been made in AI, cyber, and microelectronics in the past decade. Looking forward, we should not independently advance these fields – we must combine and interconnect capabilities. AI has improved due to the combination of improved techniques, access to massive data sets, and inexpensive high-performance computing, but we must continue to work towards explainable AI methods and enabling rapid development and fielding of AI-based sense-making and autonomous systems. In microelectronics, Moore's Law is
now slowing as microelectronic geometries approach 5 nm. We must tactically apply these hard-earned computing capabilities through "software-defined everything" and continue to push the boundary of size, weight, and power constraints in order to bring embedded AI and increased
agility to the fight. Cyberwarfare has evolved from science-fiction to front-page news. We must establish trusted supply chains and improve awareness and security across cyberspace in order to rapidly identify and provide resilience against attacks.
The intersection of AI, cyber, and microelectronics enables real-time battlespace awareness including physical and RF tracking across vast areas, directional mesh networks for resilient C4I in contested space, and the basis for much of modern electronic warfare. Timely and accurate situational awareness are prerequisites for choosing informed courses
of action, and in turn, ensuring agility and resilience. Situational awareness is a product of data fusion where observables are mapped to current understanding and projections. The collection, communication, and processing
of data requires microelectronics, and deriving insights requires AI. Throughout the data fusion process, a foundation of cybersecurity is vital to protect the information and ensure we can trust it. This cyber foundation extends from a trusted foundry of microelectronics to the capabilities needed to dominate the spectrum in a 5G world. Times have changed, and the movement of electrons, information, and ideas is as important to future conflicts as bullets, bombs, and bayonets were to previous ones. We must achieve agility, resilience,
and security in order to dominate the future joint battlespace.





Advanced Data Structures for Monitoring National
Security Cyber Streams
Dr. Cynthia Phillips, Distinguished Scientist
Senior Scientist, Center for Computing Research, Fellow of the Society of Industrial and Applied Mathematics and
a distinguished member of the Association of Computing Machinery Sandia National Laboratories
Abstract: For government systems, the consequences of missing the signature of certain cyber-attacks are so severe that it is reasonable to invest in considerable storage and/or parallel systems to monitor these streams. High-consequence attacks on cyber systems can arrive slowly, hiding among normal traffic in massive streams. To detect patterns of such high-consequence events, the system must ingest all the
data at speed and store all relevant pieces of information
until the last piece arrives. Such streams overwhelm local memory (RAM). In this talk we will consider ways to approximate a "perfect" data store for monitoring cyber streams, one with infinite storage and instant response to queries. We will give high-level descriptions of data structures and algorithms that use current hardware, such as solid-state drives (SSDs), to search for patterns of interest arriving over time in high-speed streams. These enable management of large data stores with intentional data pruning while keeping up with the stream. Cynthia Phillips is a senior scientist known for her work in combinatorial optimization. Her other research interests include algorithm design and analysis, parallel computation, scheduling, network and infrastructure surety, integer programming, graph algorithms, complex network analysis, and cybersecurity. Past research areas include vehicle routing, computational biology, experimental algorithmics, quantum computing, wireless networks, and sensor placement. She was a member of a finalist team for
the 2008 Edelman award for excellence in the execution of operations research for security in municipal water networks. Her team won an R&D 100 award in 2006 for node allocation on supercomputers. She has chaired conferences or served
as an officer for SIAM, ACM, IEEE, and INFORMS. She has published more than almost 40 journal papers and book chapters, 40 competitive computer science conference
papers including one best paper, and over 10 other selective-venues papers. She received a Ph.D. in computer science
from Massachusetts Institute of Technology in 1990. She
was named a SIAM Fellow in 2016, and an Association for Computing Machinery Distinguished Scientist in 2015.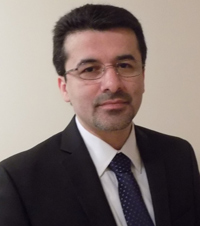 The Pursuit of Happiness: Establishing Hardware
Root-of-Trust for Cyber Security
Dr. Mark Tehranipoor
Intel Charles E. Young Preeminence Endowed Chair Professor in Cybersecurity Director, Florida Institute for Cybersecurity Research, University of Florida
Design, fabrication, assembly, test, and debug of integrated circuits and systems have become distributed across the globe, raising major concerns about their security and trustworthiness. Such systems are prevalent is many critical-mission infrastructures, in which they require long and secure operation life. In this talk, we will provide a detailed overview
of the challenges in today's global electronics supply chain, then discuss the need for establishing hardware root of trust (HROT) within cyber domain. Notably, we will present innovative methods to demonstrate authentication and trust verification for Integrated circuits and systems.
Conference check-in and on-site registration hours:
Sunday, 24 March – 5:00 pm – 8:00 pm
Monday, 25 March – 7:00 am – 5:00 pm
Tuesday, 26 March – 7:00 am – 5:00 pm
Wednesday, 27 March – 7:30 am – 5:00 pm
Thursday, 28 March – 7:45 am – 3:00 pm
SECURITY PROCEDURES
The GOMACTech Conference is an Unclassified, Export-Controlled event that requires participants to be U.S. Citizens or legal U.S. Permanent Residents. All registrants must provide proof of U.S. Citizenship or Permanent Resident status prior to being permitted entry into the conference. Additionally, a signed Non-Disclosure Statement will be required. Note that
all NDAs must be completed and signed on site.
You may prove U.S. citizenship with any of the following: U.S. Passport
Birth Certificate AND valid government-issued photo ID
Naturalization Certificate AND valid government-issued photo
ID The following are NOT proof of citizenship:
Voter registration card
Driver's license